Latest Event: Toronto West June 11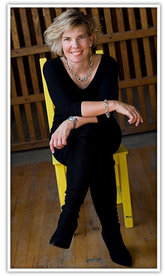 Trish Tonaj
Who is your Super Hero?
As an author, coach & speaker Trish believes in the entrepreneurial spirit.
In today's hectic world, we are all looking for a little inspiration and the ladies featured in Trish's book Breaking Barriers 10 Entrepreneurial Women Share for Their Stories are ordinary women who are doing extra ordinary things. Trish will share a few stories of her journey as the author with the hope of inspiring others with a "If we can do it You can do it" attitude and perhaps invite you to wear a cape or two.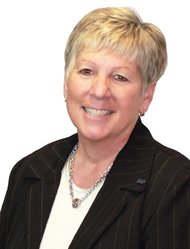 Sue Pimento
"Suzy Says"
What Mount Everest taught me and not just about Chocolate! Climbing to Mount Everest Base Camp at any age is a challenge. Climbing to 18,600 feet above sea level is a game changer. Forget everything you know about exercise, none of it applies at that altitude. I heard that it's a young persons' game. Climbing to EBC at 61 offers its own set of challenges and lessons. I laughed. I cried. I peed my pants!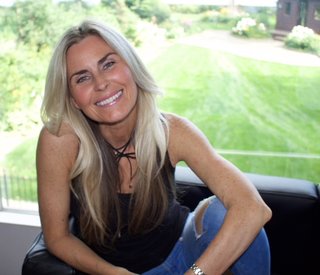 Kim MacGregor
Overcoming Obstacles through Reinvention
We are living in an era that allows us the freedom to build Legacy Lives in new and unexpected ways…lives that reside at the intersection of adversity and reinvention. Social Entrepeneur, author, speaker and founder of "I Believe She's amazing" will inspire you to rethink your challenges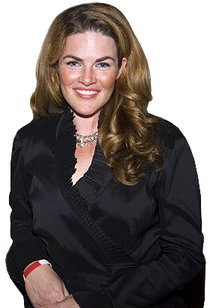 Jane Roos
Getting to Why?
Jane's mission is for people to succeed at what they do and she is extremely passionate about empowering people to start living the life they have always wanted. A leader by example, Jane brings this attitude to every presentation through sharing her life as founder of a charity, accomplished artist, gallery owner, entrepreneur and mother. A compelling speaker, Jane's stories are engaging and impactful as each audience is taken on an inspirational roller coaster ride.
Curate a Spoken Lives Event in your city
We have ambitious expansion plans to transplant these Circles of Support around the world.
Who do you know who wants to build and benefit from a vibrant circle of support in their own community?
Spoken Lives: Stories Women Share is an established speaker series where three real women share their stories of triumph, adventure and success from the stage.  This inspiring series (four events) needs to reach women in new cities across Canada. We're looking for Curators and Ambassadors in other cities to jump-start other Spoken Lives gatherings.
Curators receive a manual to guide them to set up these events, select the speakers and sponsors. They also benefit from the monthly mentoring calls with Elizabeth Verwey.  This is a fantastic opportunity to join a supportive and connected network and a unique way to build relationships with women in your community.
Spoken Lives Curators will:
Establish relationships and develop new friendships
Acquire the skills to plan and execute remarkable events
Get support & share experience with a professional and positive team
Refine your emcee skills to create successful Spoken Lives events
Raise your profile, locally
Become part of a national team of Spoken Lives Curators!
More Details:
Frequency of Events: 4 x per year
Format: 3 speakers share from the stage at each event (2.5 hours)
Audience: These events attract women who want to feel connected and supported by others. They are curious about others.
Ideal Curators: Coaches, connectors, entrepreneurs.
Let's have a conversation about Spoken Lives in your community!
Our speakers share their stories to help others and become part of a community creating Circles of Support. Speakers condense their stories to 15 minutes and focus on the lessons learned, to reduce the learning curve for other women.
Reach out. We're open to hearing your story.
Sharing our experiences can build one's confidence and faith. As a sole proprietor in a competitive, difficult industry, Spoken Lives is a foundational support for me, as I endeavour to stay true to myself and my goals. Through Spoken Lives, I am reminded that we can create communities that support one another rather than destroy ourselves through needless competition. Thank you Elizabeth Verwey for helping us to build new approaches that are sustainable and supportive.
Faye Perkins
Spoken Lives gave me the opportunity to reflect on myself and to weave together my activities – writing, weightlifting and canoeing, to make sense of how my 'third act' was unfolding. It was also an opportunity to share a more complete picture of myself with friends who came to listen, who were familiar with only part of my story. I received great feedback and the process itself has inspired more writing.
Madelyn Webb
Don't Be Shy
Connect with us on Facebook
If we didn't answer all of your questions, feel free to drop us a line anytime.